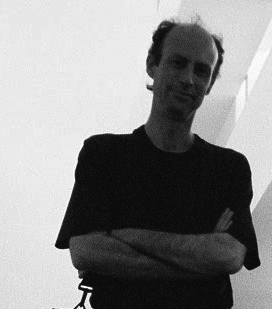 Recorreguts Sonors: SARAU SAURA
JOAN SAURA (1954-2012), keyboardist, improviser and composer is a key figure in the history of Catalan experimental music. Now that it's been ten years since he left us, we want to remember him by organizing a memorable sarau.
SARAU SAURA will be a four-hour meeting with music, dance, reflections, video… and with the possibility of spontaneous interventions and improvisations by all the participants, including: Adrià Bofarull, Agustí Fernández, Alexis Eupierre, Amèlia Boluda, Andrés Corchero, Àngels Margarit, Anki Toner, Anna Subirana, Antoni Robert, Barbara Held, Berta Martí, Carles Andreu, Constanza Brnčić, Dori Sánchez, Eduard Altaba, Eduard Escoffet, Eli Gras, Eneko Alcaraz, Enric Cervera, Fàtima Campos, Ferran Fages, Glòria Martí , Usual Video Team (Josep M. Jordana + Lis Costa), Jacobo Sucari, Joan Alavedra, Joan Sanmartí, Joma, Jordi Nico, Josep Bergadà, Josep-Maria Balanyà, Juan de Diego, Julián Álvarez, Krishoo Monthieux, Laura & Sira Cabrera , Liba Villavecchia, Mark Cunningham, Martí Ruids, Mil Pesetas (Roger Atrofe, Hara Kraan, Oriol Luna, Panotxa), Miquel Jordà, Miquel Àngel Marín, Morningblind (Gat + Sandra Bossy-Retti), Néstor Munt, Oriol Pons de Vall Ginger", Pepino Pascual, Quicu Samsó Rafa Zaragoza, Ramon Solé, Romà Català, Saki Guillem, Setsfree, Toni Mira, Xavier Maristany.
Wednesday,
Arts Santa Mònica
No event found!