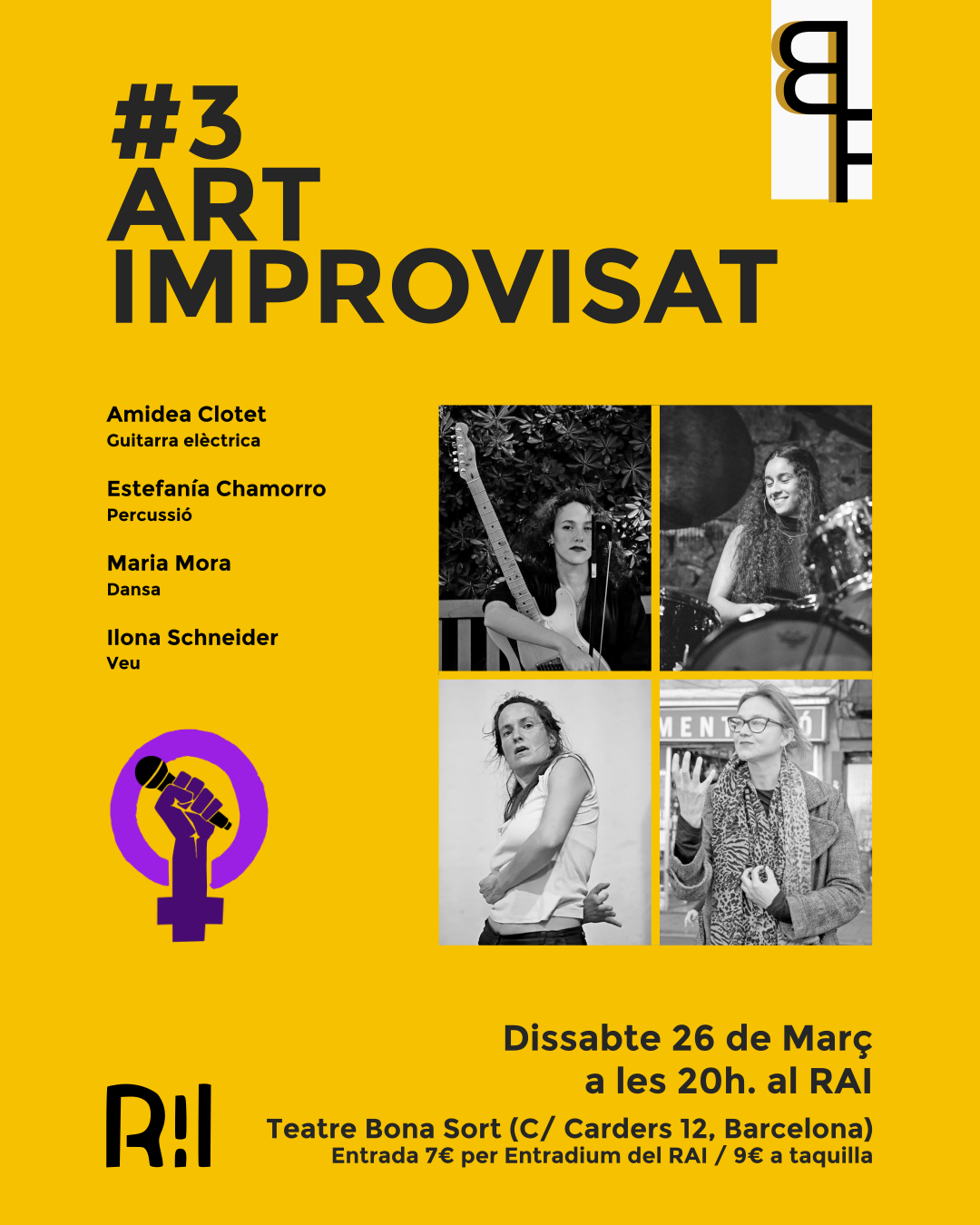 CICLE ART IMPROVISAT # 3 FREE IMPRO BARCELONA
The third installment of the Improvised Art Cycle arrives from the Free Impror Barcelona Association. This time we are on RAI. Following the dedication of RAI to women this month, the proposal is carried out by four women from the scene of free improvisation in Barcelona. 
Amida Clotet Electric guitar
Ilona Schneider Voice
Maria Mora Dance
Estefania Chamorro Drums
Entrance 7€ in advance (Entradium webside) and 9€ at RAI. All entries are for artists.
link entrance tickets:  https://entradium.com/events/free-impro-barcelona-art-improvisat-3-al-rai-barcelona
We are at RAI (C / Carders 12) at 20:00
Organized by the FIB (Free Impro Barcelona) we look forward to seeing you all
Wednesday,
Arts Santa Mònica
No event found!