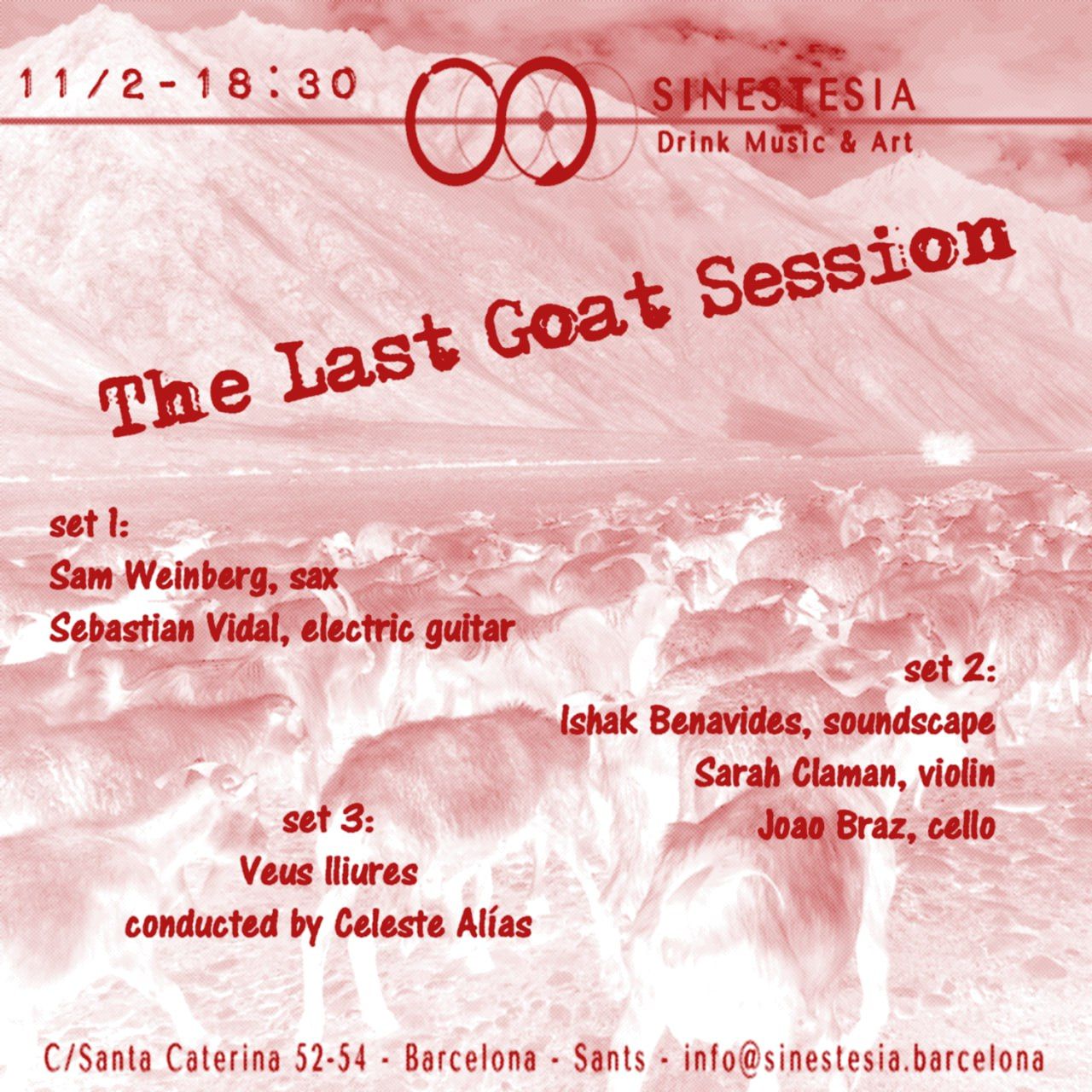 The Goat Sessions
New monthly installment of the cycle "The Goat Sessions". This time a triple session with three very varied sets with new formations and international performers.
1st Sept
Sam Weinberg sax// Sebastián Vidal electric guitar
2nd Sept
Ishak Benavides soundscape// Sarah Claman violin// João Braz cello
3rd Sept
"Veus Lliures" – conducted by Celeste Alias.