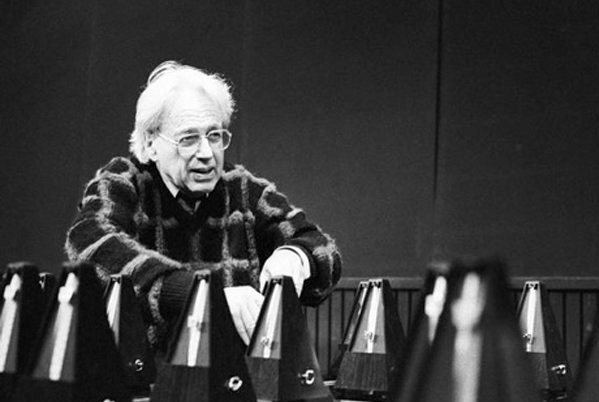 Poème Symphonique per a 100 metrònoms de György Ligeti MIXTUR 2023
With the participation of the students of the Master of Sound Art of the UB and an introduction by Joan Arnau Pàmies to the world of György Ligeti based on the commented audition of some of his most emblematic works, we will also be able to enjoy from Poème symphonique for 100 metronomes by Ligeti. This work is very special in the composer's catalog, it is surely his most radical approach to what later became known as "sound art". At that time, Ligeti became interested in the artistic movement Fluxus, which united visual arts, sound, performance, installation, happening, etc. Poème symphonique should not be understood as a musical composition in the canonical sense, but as a sound installation that makes us reflect on temporality, the visual and sound object, the mechanical and what are the limits between music and non-musical sound. The listener and the viewer, in an indistinguishable whole, will be able to enjoy a very special and original experience.
Symphonic poem for 100 metronomes (1962), György Ligeti (HU) – 10′
Commented concert.
Free entry to the commented concert. Entry will be strictly on a first-come, first-served basis. Limited capacity.
INFORMATION
There will also be performances of the Poème Symphonique scheduled over several days of the festival.
Access to any of these passes is free, showing any Mixtur festival ticket or accreditation at the entrance.
See timetables here.
Wednesday,
Arts Santa Mònica
No event found!