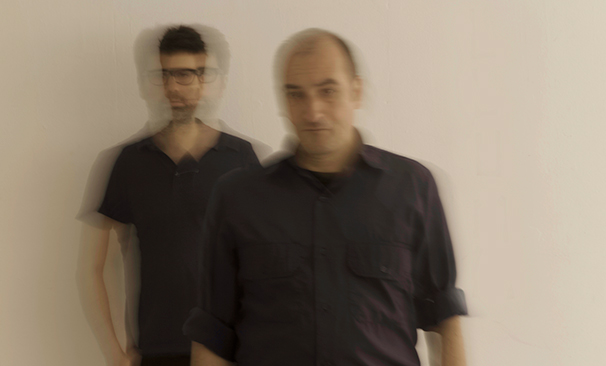 LLUMM. Ferran Fages i Alfredo Costa Monteiro
LLUMM is the new project by Alfredo Costa Monteiro and Ferran Fages, started in the spring of 2018, after a brief musical silence as a result of the Cremaster project (2000-2017). LLUMM arises from the desire to produce delicate but compact music, made of pauses and silences in which activity and inactivity would be equally important. Atypical harmonies are constructed and broken into resonances, and their acoustic residues lead to a state of suspension with clarity and precision, as if each sound could only be where it is. Media economics is taken here as a basic premise to get to the essentials. After twenty years of collaboration, Alfredo Costa Monteiro and Ferran Fages are recovering the creative dialogue they have always had.
Wednesday 30. 19h
Arts Santa Mònica, Sala Bar
Ferran Fages Electric Guitar
Alfredo Costa Resonant objects and electronics
Activity open to everyone and free with a capacity limited to 55 people
Organized by MIXTUR / L'AFLUENT / SALMON
Wednesday,
Arts Santa Mònica
No event found!