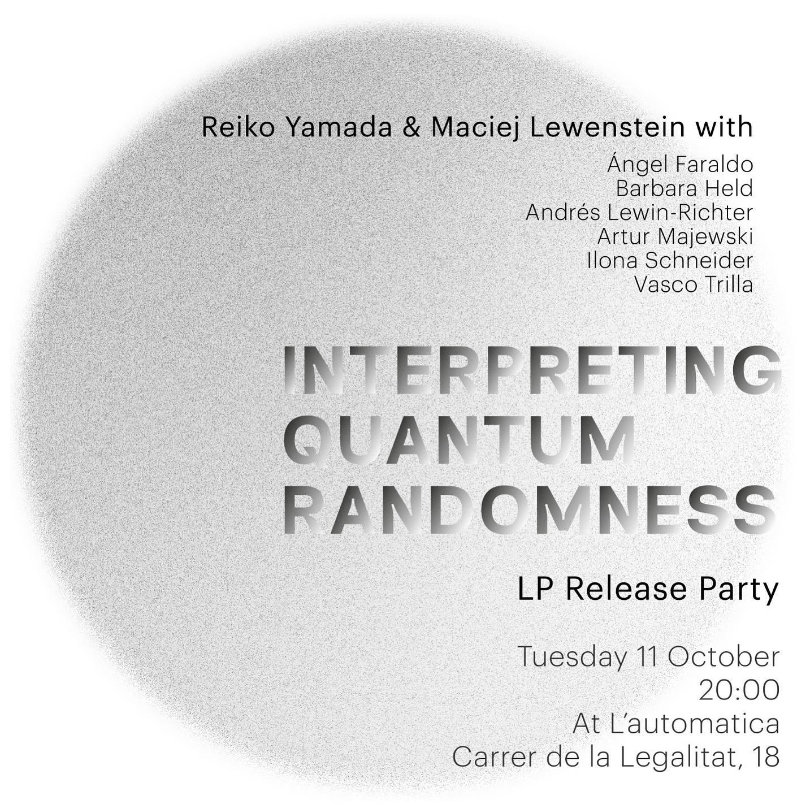 Interpreting Quantum Randomness – Reyko Yamada
'Interpreting Quantum Randomness' is an interdisciplinary research project carried out by composer and sound artist Reiko Yamada and quantum physicist Maciej Lewenstein at the ICFO (Institute of Photonic Sciences) in Barcelona. This unusual collaboration stems from their shared interest in quantum randomness, an area in which Lewenstein is an expert.
Using methods that combine both digital and analog tools, Yamada created sound gestures and graphic notations for improvising musicians (Barbara Held, Artur Majewski, Ilona Schneider, Vasco Trilla). In addition, the team commissioned two composer-performers, Andrés Lewin-Richter and Ángel Faraldo, to create their own interpretations from quantum random data.
The album was recorded at Phonos, Barcelona, ​​on October 27 and 28, 2021, with support from ICFO. It was performed live at the Barcelona Sónar Festival, AI+Music special edition, on October 28, 2021.
in L'Automática. C/ Carrer Legalitat 18, 08024 Barcelona
Speakers
Barbara Held

flute and composer