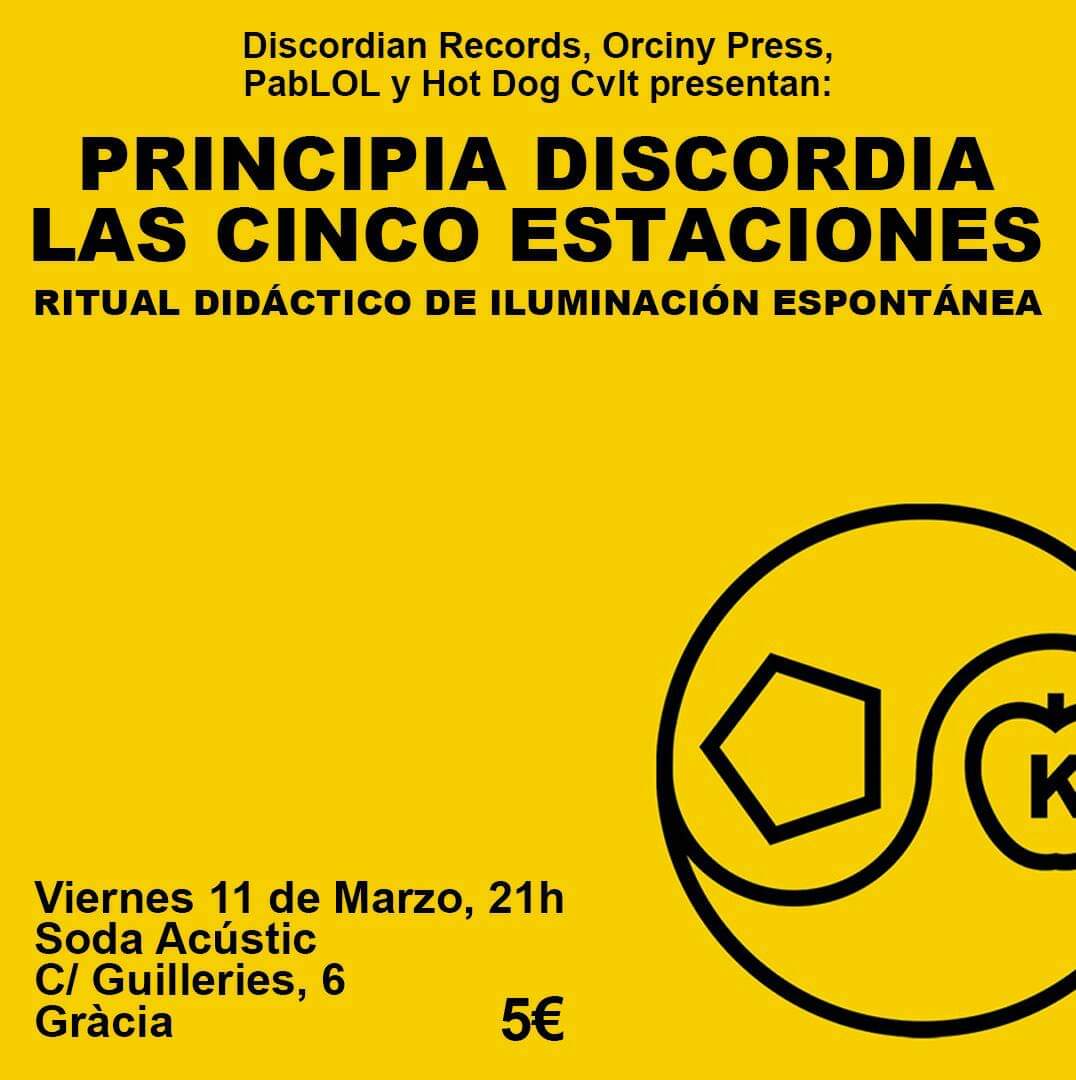 "Las Cinco estaciones". Community Ensemble
Discordian night complete!
With the participation of Orciny Press presenting the Principia Discordia; PabLOL and Discordian Community Ensemble with "The Five Seasons".
A Discordian didactic-ritual piece that will feature the participation of:
Miriam Reyes: Erisian narration/channeling
Tom Chant/Alfonso Muñoz/Luis Erades: saxophones
Pablo Volt: trumpet
Victor Colomer: trombone
Diego Caicedo: electric guitar
João Braz: cello
Alex Reviriego: double bass
Vasco Trilla: drums
El Pricto: direction and composition
Arranged by Discordian Records
5€ In Soda.
Wednesday,
Arts Santa Mònica
No event found!