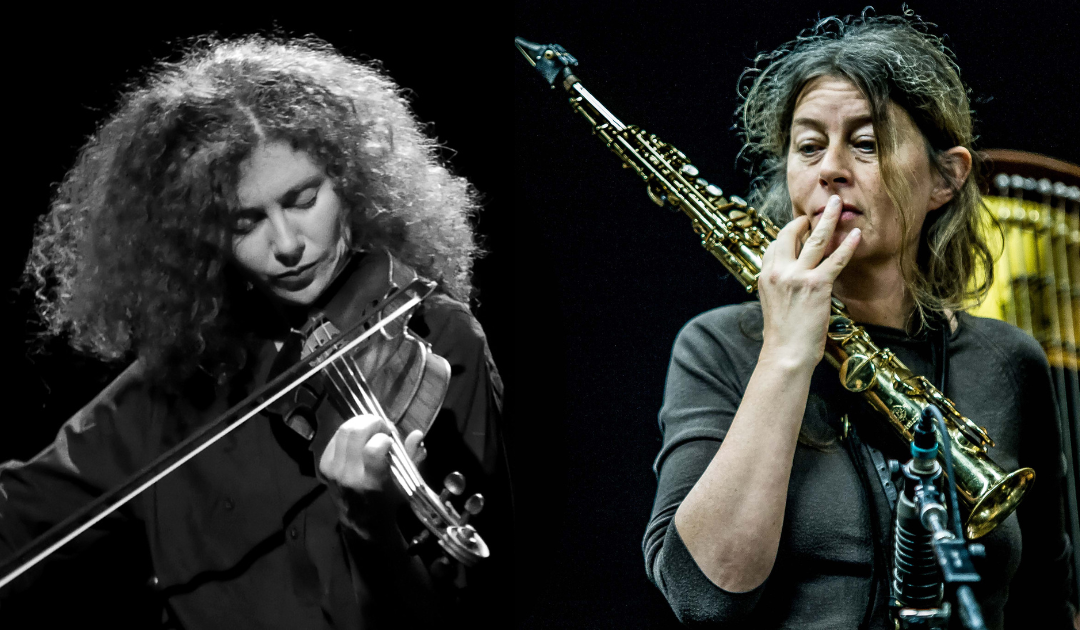 Festival MIXTUR: Lotte Anker & Biliana Vouchtkova
Lotte Anker is a saxophonist, improviser and composer from Copenhagen who develops in the fields of improvisation, experimental jazz and contemporary music. Anker works on his own projects – Anker, Taborn, Cleaver, What River Ensemble, Sub Habitat and Anker & Frith – and also collaborates with artists Ute Wasserman, Andrea Parkins, Joëlle Léandre, Evan Parker, Paul Lovens, Nate Wooley and Sylvie Courvisier, among others. He has received commissions from Huddersfield Contemporary Music Festival, Donaueschingen New Music Fest, Ensemble Modern and Gong Tomorrow.
Biliana Voutchkova is an interdisciplinary artist, composer-performer, violinist and dynamic curator fully committed to a personal and unconventional artistic language. Through the prism of listening, her early training in classical music and the years of development as a contemporary artist-performer, Voutchkova explores the states of spontaneity and intuitive resonance embodied in her multifaceted activities. His work includes performances of major contemporary pieces for solo violin and his original work, presented in full-length concerts, multidisciplinary collaborations and installations.
Lotte Anker   Sax
Biliana Vouchtkova Violin
Free entry but with reservation: https://entradium.com/es/events/festival-mixtur-2022/sessions/16-10-2022-13-00-barcelona