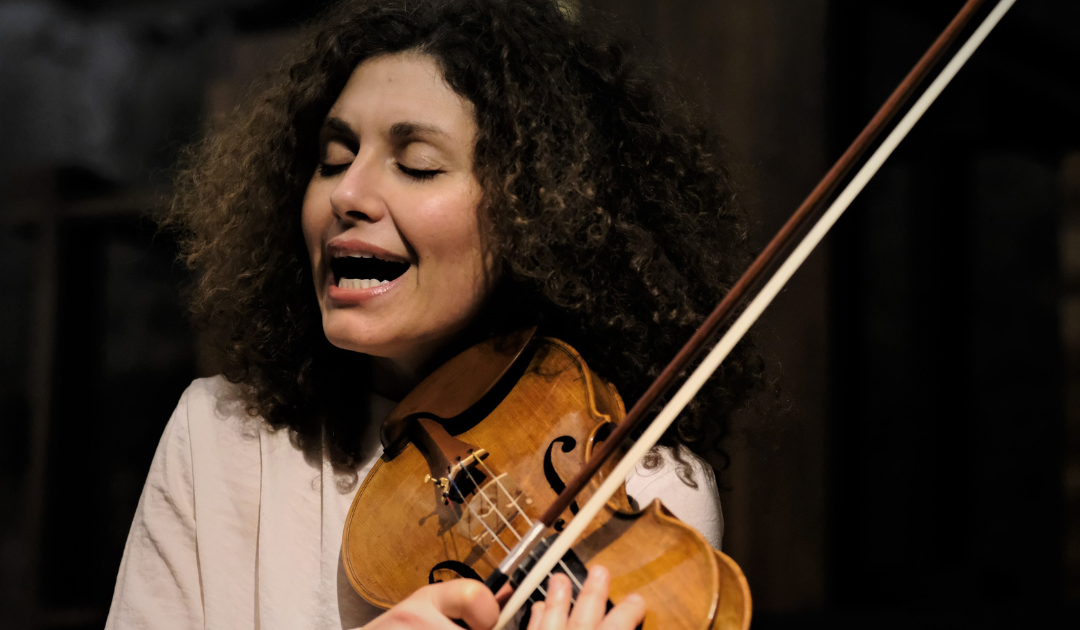 Festival MIXTUR: Biliana Voutchkova
With this program I would like to present several ways in which the violin and the voice of a single performer can create original images. All pieces are carefully crafted using technology and electroacoustics in a subtle way. Each of these elements works differently in relation to psychoacoustics and space, allowing the audience to immerse themselves in ambient worlds of song, intimacy, vulnerability, mysticism and beauty. Biliana Voutchkova is an interdisciplinary artist, composer-performer, violinist and dynamic curator fully committed to a personal and unconventional artistic language. Through the prism of listening, her early training in classical music and the years of development as a contemporary artist-performer, Voutchkova explores the states of spontaneity and intuitive resonance embodied in her multifaceted activities. His work includes performances of major contemporary pieces for solo violin and his original work, presented in full-length concerts, multidisciplinary collaborations and installations.
Plan à vol de corbeau, poem n°4 (2022),
Jinwook Jung (KR) – 3' (Mixtur Composition Workshop student)
They lost time, Biliana Voutchkova (BU/DE) – 15′
Solid, enclosed (2022), Gaia Aloisi (IT) – 3′ (Mixture Composition Workshop student)
Mara, Anna Korsun (UI) – 12′
Improvisation, Biliana Voutchkova (BU/DE) – 15′
Biliana Voutchkova, violin
ENTRIES at: https://entradium.com/es/events/festival-mixtur-2022/sessions/15-10-2022-18-00
Wednesday,
Arts Santa Mònica
No event found!