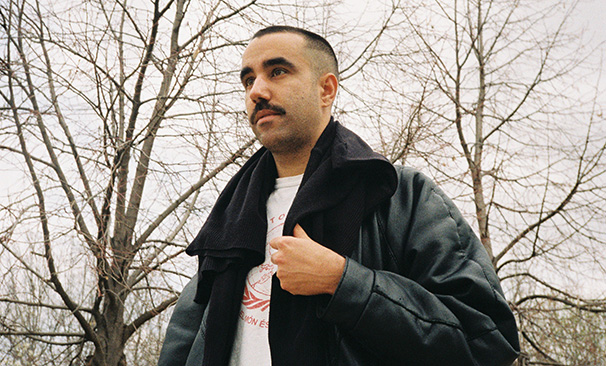 Dimecres de so i cos DA ROCHA UM (hybrid set)
DA ROCHA UM will perform a hybrid set between pieces of his own creation, unpublished compositions and unfinished fragments together with pieces by contemporary artists in a fractional mix. A process of continuous contraction and liberation between the rhythmic and contemplation, the industrial and the organic, the abrasive and the subtle.
https://www.instagram.com/da_rocha_um/?hl=es
By DA ROCHA UM
DA ROCHA UM (Vigo, 1994). Producer, composer and DJ based in Barcelona. He develops his musical career in parallel to his studies and research in the plastic arts, passing through Galicia, Porto (Portugal), Marseille (France) and Madrid.
After the release of his first single ACSTM (Abundance, 2020) he publishes in 2022 his first EP HORAS, developing a nostalgic atmosphere through a sound palette of industrial, abrasive and ethereal character, focusing on the idea of going and returning to the home of childhood.
At the same time he is an active player in the underground and club scene in Barcelona as well as in Galicia. As a DJ his mixes have been published by radio stations such as Ma3azef, NOODS Radio, Radio Relativa or Radio Primavera Sound and he has performed in venues and festivals such as Curtocircuíto (Santiago de Compostela), Flux (Vigo), FOC, Pumarejo or Sala Apolo (Barcelona) among others.
He also works on sound design and composition for dance companies and performers such as Kor'Sia, Richard Mascherin, laSADCUM, etc., whose works have been presented in venues such as Conde Duque (Madrid), Lycée Jacques-Decour (Paris), CCCB (Barcelona) or Auditorio de Tenerife.
Wednesday,
Arts Santa Mònica
No event found!