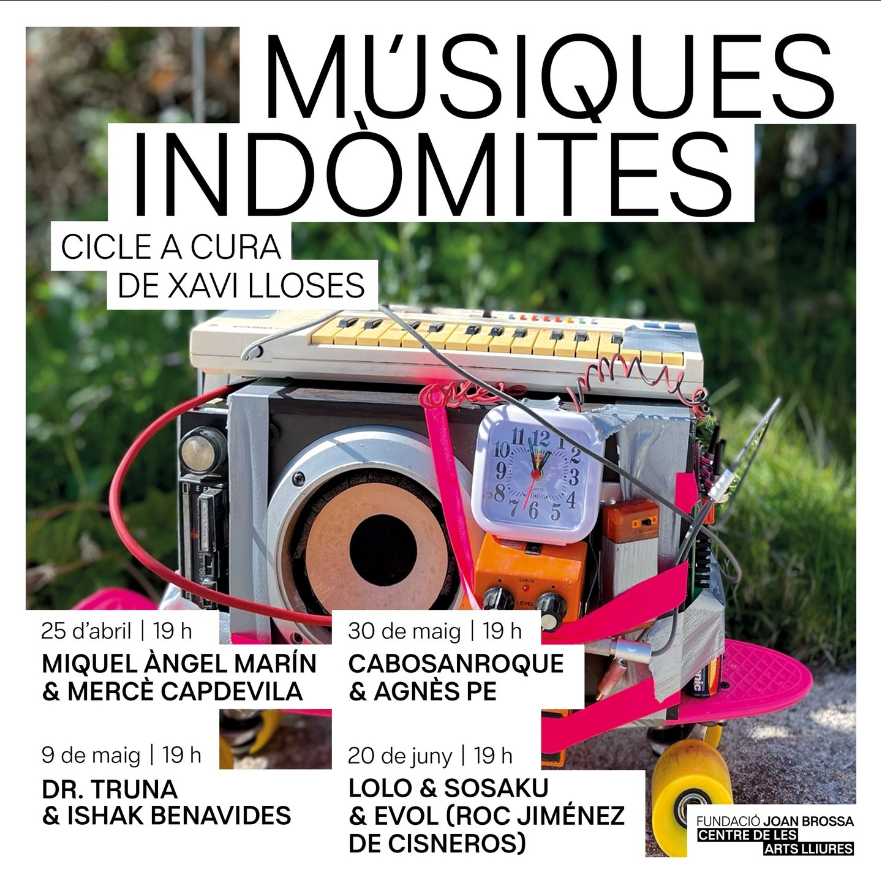 ARTS EN VIU CICLE: MÚSIQUES INDÒMITES
We understand by "untamed music" those rabid, indomitable, firm, unusual, insolent or reckless musics that need to be so because of the areas in which they move, since they are often difficult to program in the usual circuits. But at the same time they are highly necessary and nourishing, because they open doors to new music, languages ​​and horizons.
From the spring, the cycle proposes to select some representative artists from the different currents of these musics, with transversal and, at the same time, intergenerational criteria. The peculiarity of the cycle is that, in each of its sessions, it brings together two artists, ensuring that the binomials generate play and provide complementary or conceptually contrasting points of view on these musics.
The 2023 edition of the Músiques indómites cycle features eight artists who, during four sessions, will carry out a small sound intervention or show of their work and, at the end, will dedicate a space to dialogue with the public to share what they live and how they live to make the music they make or have made… or what they most like to share with the attendees. It's a unique opportunity to hear these untamed artists live.
USEFUL INFO
From April 25 to June 20, 2023
Hours: Tuesday at 7 p.m
Duration of each session: 1 hour and 30 minutes
Price: €5 (€3.5 for under 30s) per session
Subscription: €18 with all sessions included
COURAGED BY XAVI LLOSES