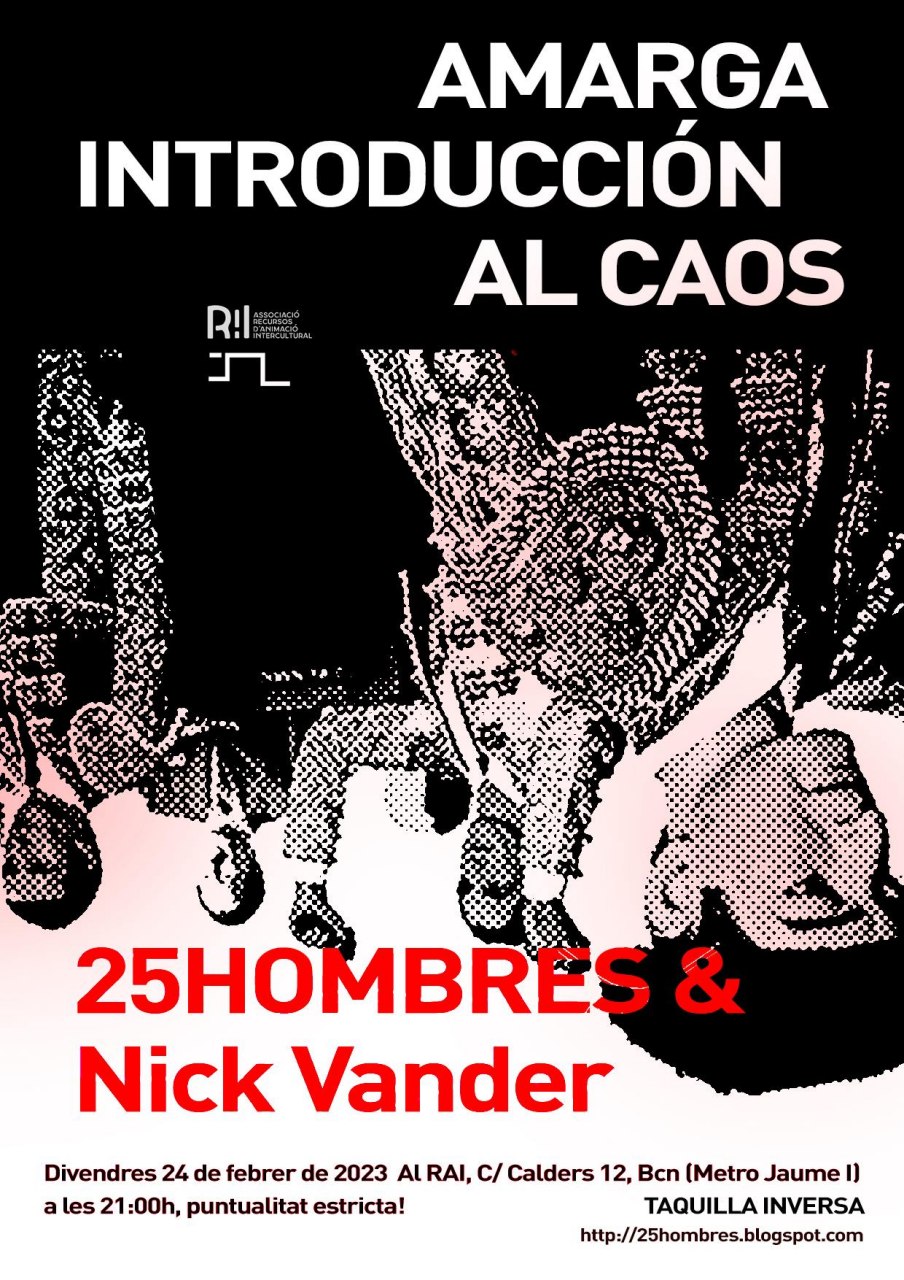 25HOMBRES & Nick Vander
In August 2003, 25HOMBRES began its activities with an event frustrated by the rain at the Mostra d'Art del Solsonès. Since that moment, he has been multiplying his actions. Trained in radio art and sound experimentation, their public appearances in their various formations and, sometimes, accompanied by a long list of collaborators, have always revolved around the idea of ​​destabilization, attack and the sorna about the control systems.
After three years without any direct action, they return to the stages of the city that saw them appear before dispersing around the globe, accompanied by the experimental musician Nick
Vander.