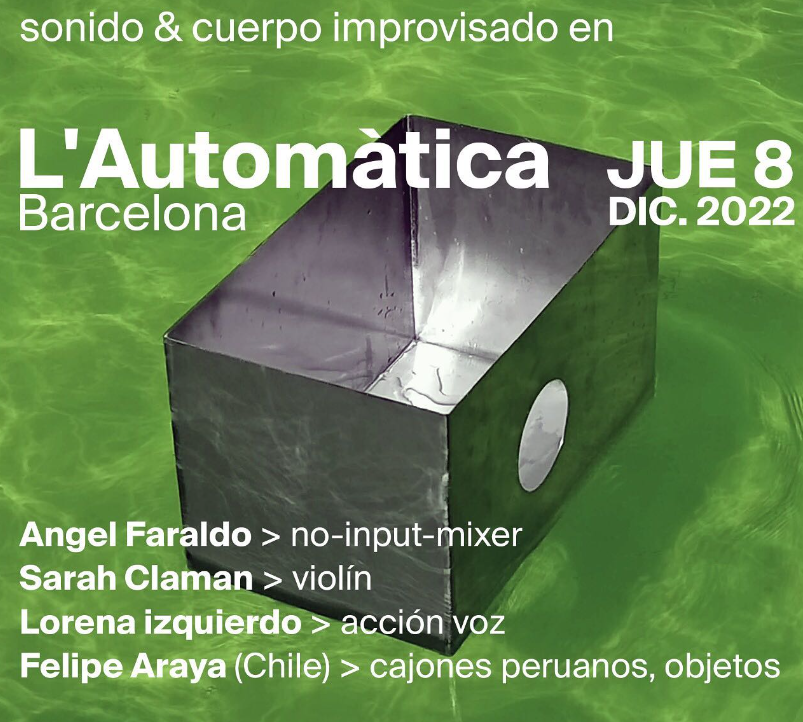 SONIDO Y CUERPO IMPROVISADO EN L'"AUTOMÀTICA"
L'Automática presents us with a unique proposal that brings together different disciplines. A unique opportunity to see and enjoy art in motion.
Ángel Faraldo    non-imput-mixer //    Sarah Claman      violin//   Lorena Izquierdo     voice action//   Felipe Araya     "cajones peruanos", objects.
5€
Wednesday,
Arts Santa Mònica
No event found!