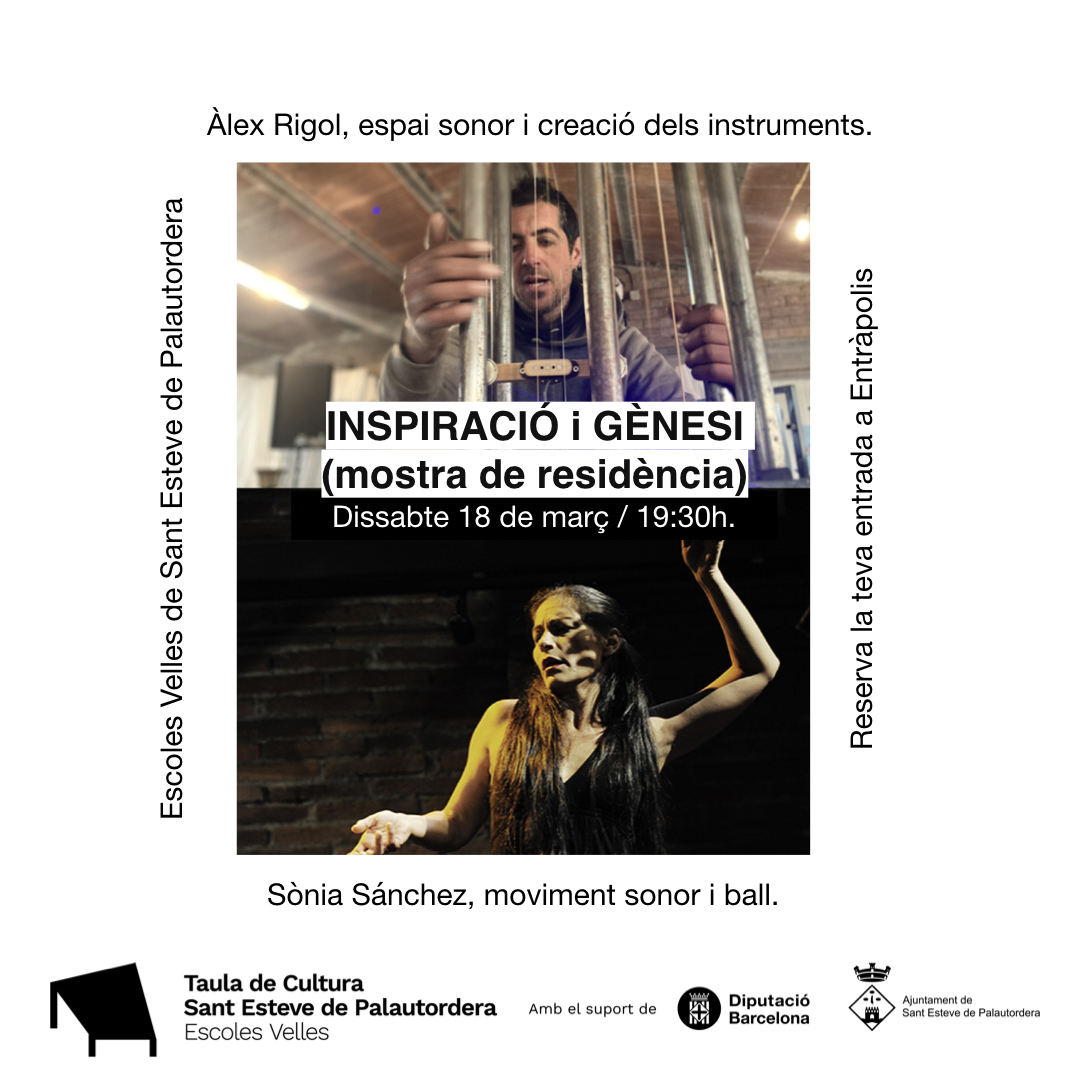 INSPIRACIÓ i GÈNESI (mostra de residència): Àlex Rigol i Sònia Sánchez
Àlex Rigol, sound space and creation of the instruments.
Sònia Sánchez, sound movement and dance.
We met at the 22 Mont Músic Festival in Sant Esteve de Palautordera. Then we met, we made instant composition with all that we are. And now we would like to share creative time to refine, move, inspire and get to the genesis of this common project.
We are moved by the same concerns and emotions to create a piece of sound movement with a whole collection of instruments of our own creation, which fill the space with textures and sounds interpreted by Àlex Rigol, which will merge with the sound movement and the dance of Sònia Sánchez, looking for a common dream, full of gaps and paths to visit. We have raw material to start with, the shared look of our imaginary micro and macro, of what is not seen, of what remains to be said and is often forgotten. Wood, tendons, iron, muscles, intuition, pulsation, impulse…
Once again, silence embraces us to continue creating.
Every meeting always leads to different visions and that is why we want to share this first creative residency with everyone interested, closing this process with an open house on the 18th at 7:30 pm at Les Escoles Velles, a space that welcomes us for this new adventure.
Wednesday,
Arts Santa Mònica
No event found!