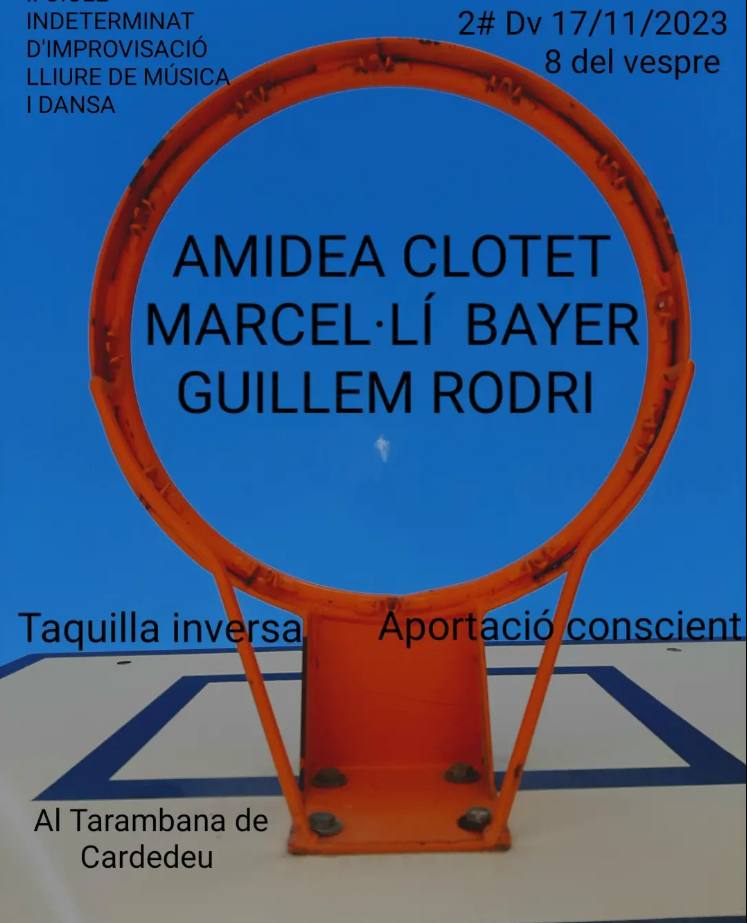 II Cicle Indeterminat d'improvisació lliure de música i dansa # 2
New installment of the cycle that the musician/performer Guillem Rodri de Cardedeu is defending in Tarmabana. This time with an already formed proposal such as the work of Amidea Clotet electric guitar and Marcel·li Bayer Saxo and electronics with the work – Dual Polarity -.
Amidea Clotet Electric guitar
Marcel·li Bayer sax and electronics
Guillem Rodri Electric guitar and movement.
Wednesday,
Arts Santa Mònica
No event found!