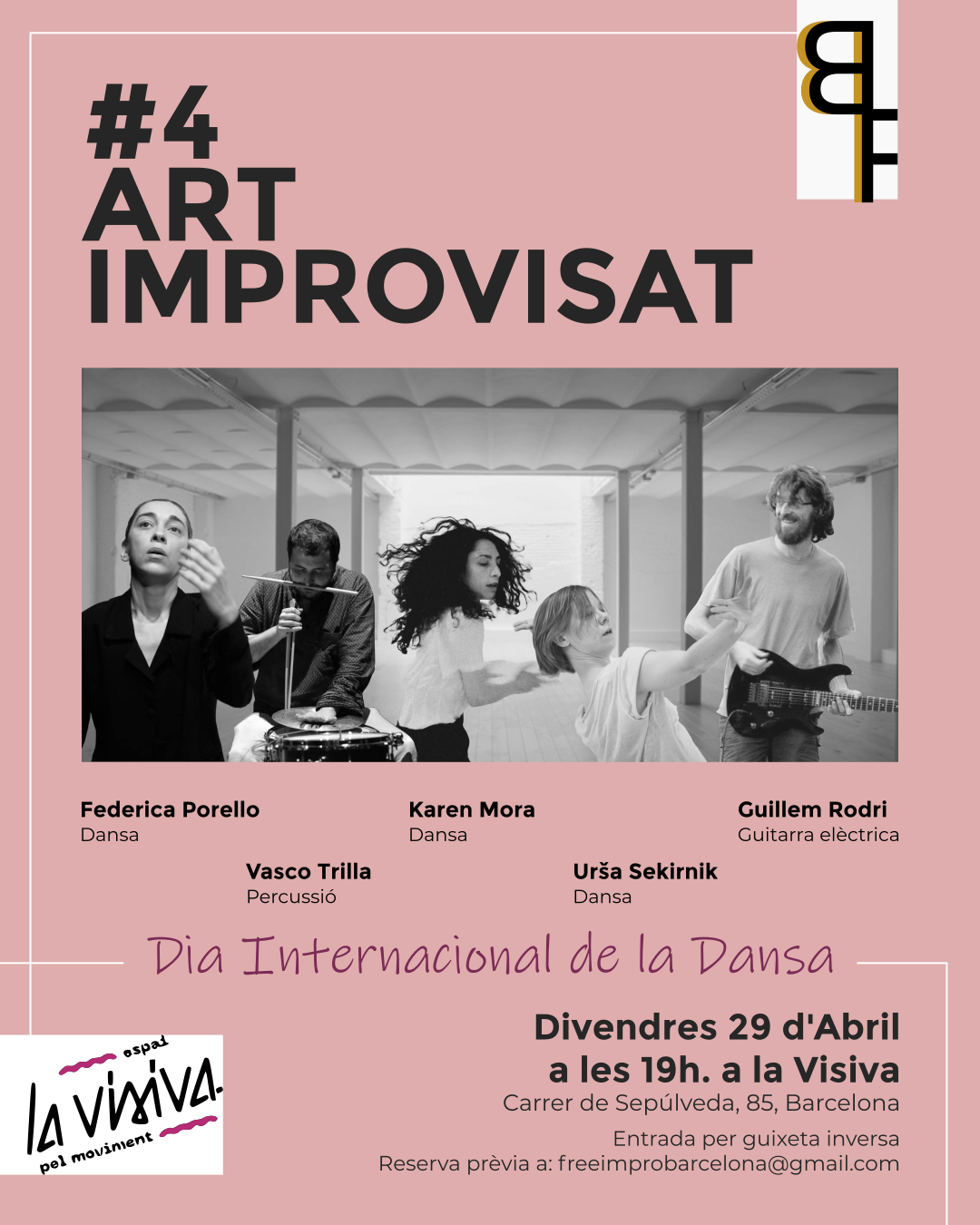 CICLE ART IMPROVISAT #4 FREE IMPRO BARCELONA
The new delivery of the cycle "Art improvisat #4" arrives from the Free Impro Barcelona association. This time we celebrate it in a space of creation of the movement "La Visiva" we take advantage of that it is the international day of the dance. This time we have two musicians and three dancers.
Friday 29. at 7 p.m.
Federica Porello. Ballerina
Karen Mora. Ballerina
Ursa Skirnik. Ballerina
Guillem Rodri. Guitar
Vasco Trilla. Percussion
Free entrance pay what it's worth!
In Space for the LA VISIVA movement.
C / Sepulveda 85
Reservations [email protected]