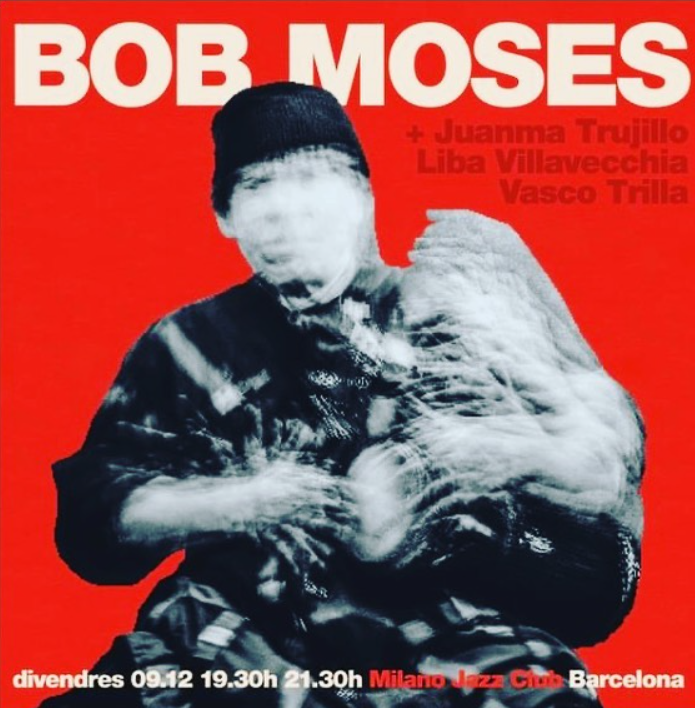 BOB MOSES + JUANMA TRUJILLO & LIBA VILLAVECCHIA + VASCO TRILLA
We are first visited by the legendary American drummer Ra Kalam Bob Moses, famous mainly for his collaborations in the 70s on such important jazz records as Pat Metheny's "Bright Size Life" (ECM, 1976) or "Dreams so real" by Gary Burton (ECM, 1976).
During the 80s he developed an important work as a leader highlighting the albums "When elephants dream of music" (1982) or "Visit with the great spirit" (1983). Throughout his life he has collaborated with important musicians such as Jack Dejohnette, Jaco Pastorius, Roland Kirk, Dave Liebman, Steve Kuhn, in addition to those previously mentioned.
For this occasion he joins his talent and experience with the legendary local saxophonist Liba Villavecchia, with the percussion expert and visionary Vasco Trilla and with the Venezuelan guitarist based in New York Juanma Trujillo, with whom they will develop musical concepts strongly linked to free improvisation and the aesthetics of contemporary progressive jazz.
Bob Moses – drums and percussion, Juanma Trujillo – electric guitar, Liba Villavecchia – alto sax, Vasco Trilla – drums
Wednesday,
Arts Santa Mònica
No event found!