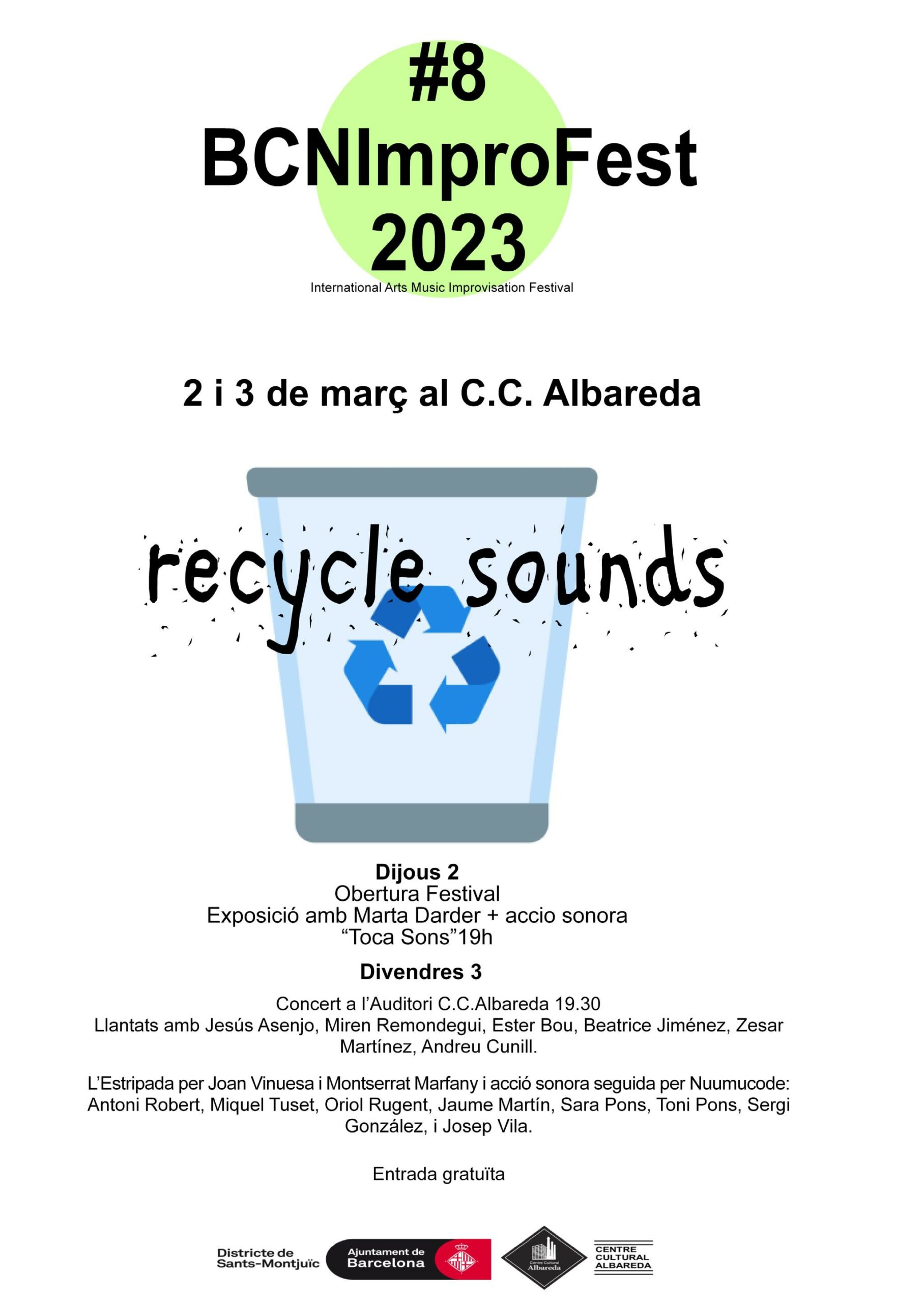 BCNImproFest #8
Thursday 2 March Inauguration of the Recycle Sounds exhibition – "Toca Sons" by Marta Darder and sound poetic action.
play sounds It makes noises. It sounds hacky. Dringa serrated glue holes Stir gently. Strip alone. Burn sirens. Whip the custards. cross keys shake nuts Opaque shout Silent nail Breaks scratches. Mute screeching Squeeze whites. Black swim They surprise corceres. Snoring aphonia Brown whistle
A silence. The figures A fuse maximum long square Tick Some semis The rounds The key. Marta Darder
Saturday March 3 Concert at the C.C. Albareda Auditorium
L'Estripada by Joan Vinuesa and Montserrat Marfany and sound action followed by Nuumucode: Antoni Robert, Miquel Tuset, Oriol Rugent, Jaume Martín, Sara Pons, Toni Pons, Sergi González, and Josep Vila.
Shots with Jesús Asenjo, Miren Remondegui, Ester Bou, Beatrice Jiménez, Zesar Martínez, Andreu Cunill.
"Llantats" is a project by Jesús Asenjo based on the recovery of waste materials that take on new life and uses in sound creation.