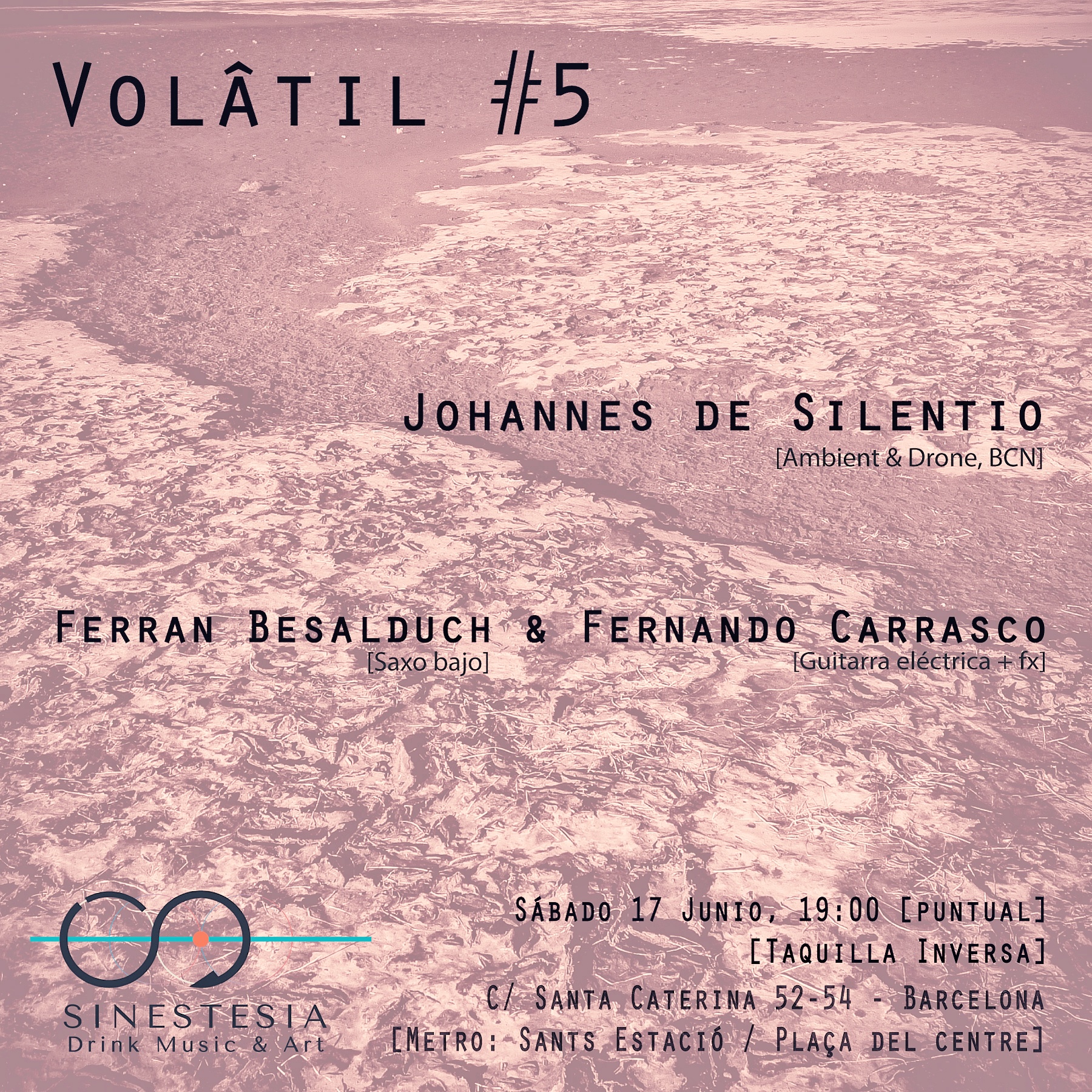 Volâtil # 5
Volatile #5
In this edition we will have a double poster with the following performances:
1/ Johannes de Silentio [Ambient & Drone, BCN]
Ishak Benavides has been a member of the Barcelona scene since the 90s, as ex-co-founder of Wah Wah Discos, DJ, electronic musician, and currently owner of the online radio station TeslaFM.net. 19 years ago he began his career as a laptop electronic music composer under the name of Lucius Works Here, where he developed a harmonic and melodic facet in a line of ambient, IDM, indietronic and minimalism. But his full entry into the world of sound art and the most radical experimentation in 2016 led him to create another project that distanced itself from LWH, with different tools such as analog synthesizers, four tracks, pedals and cassettes, to advance improvisation in Directly, this project is called by Johannes de Silentio.
2/ Ferran Besalduch & Fernando Carrasco
Ferran Besalduch (bass sax) and Fernando Carrasco (electric guitar and fx), prominent improvisers on the Barcelona scene, will converge in an amalgamation of textures, ambient-inspired drones, screams and sketchy melodies.
SYNESTHESIA, Saturday June 17, 7:00 p.m. (punctually) – Reverse Box Office [recommended contribution €7]
Speakers
Ferran Besalduch

Sax and electronics
Wednesday,
Arts Santa Mònica
No event found!