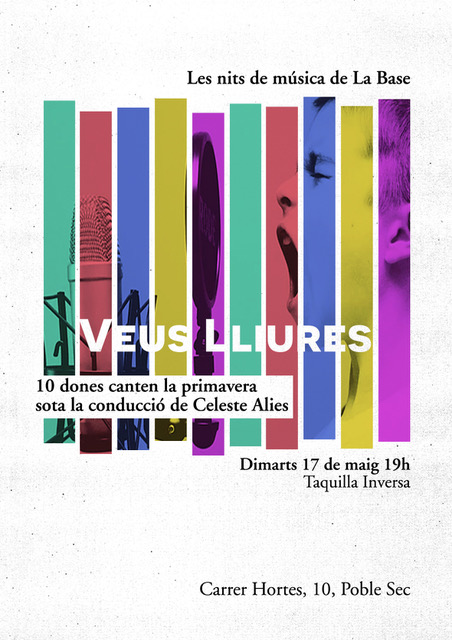 Veus Lliures. 10 veus sota la conducció de Celeste Alias
A new delivery of  the music nights arrives at the Base. This time in world premiere we have an orchestra consisting of 10 free voices that under the direction of singer Celeste Alias ​​will improvise in the spring. Don't miss this unique concert.
Celeste Alias ​​Director / conductor + 10 free voices!
Reverse ticket
On the La Base. C / de les Hortes 10, Poble Sec