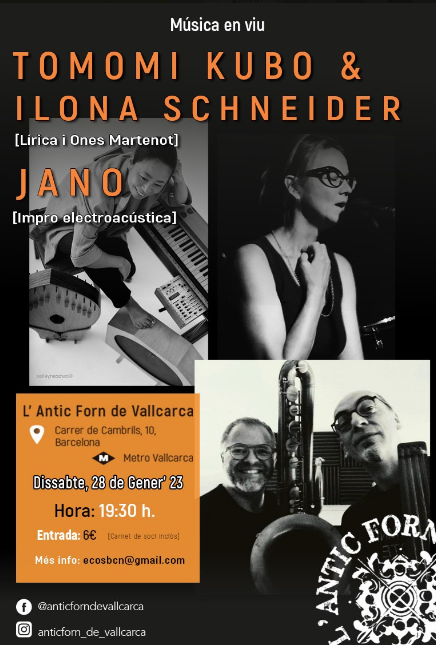 TOMOMI KUBO & ILONA SCHNEIDER + JANO
TOMOMI KUBO & ILONA SCHNEIDER
The new project by Tomomi Kubo (Ondes Martenot) and Ilona Schneider (voice) explores the maximum possibilities that can be given by their two monophonic instruments. I hope you enjoy their unique music and the new vibes from this duo.
JUNO
JANO is a duo formed by two artists established in Barcelonès who have a long experience in improvisation, contemporary music, electronic sound and live performance with unusual instruments. Ferran Besalduch plays bass and soprano saxophones with electronics, Riccardo Massari Spiritini plays Tarcordium, analog synthesizers harmonium and electronics.
Speakers
Ferran Besalduch

Sax and electronics