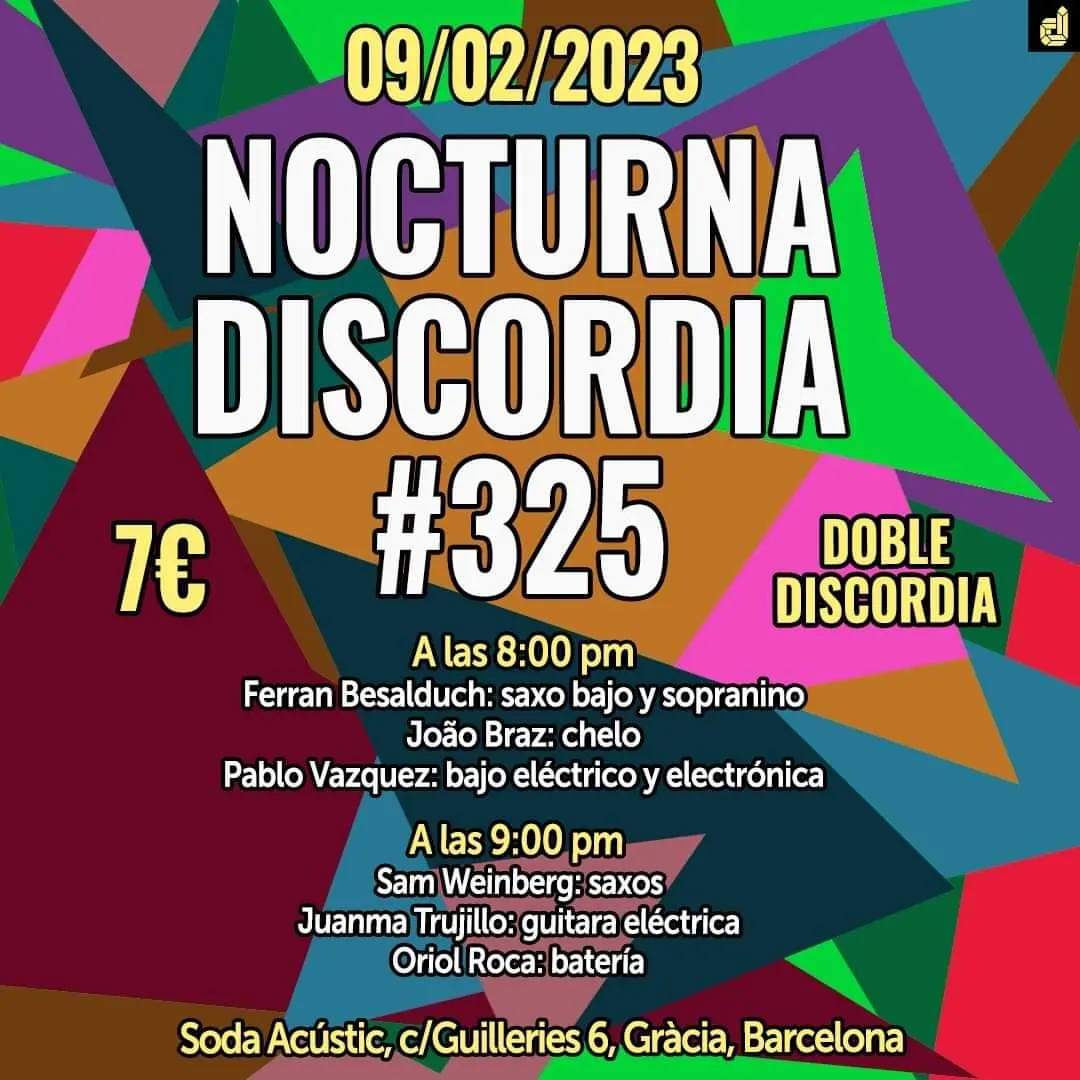 Noctuna Discordia # 325
New Nocturnal Discord #325. Double session with:
1st Sept.
Ferran Besalduch. Saxo// Joao Braz. Cello // Pablo Vázquez electric and electronic bass
2nd Sept.
Sam Weinberg. Sax// Juanma Trujillo electric guitar// Oriol Roca drums
Speakers
Ferran Besalduch

Sax and electronics
Wednesday,
Arts Santa Mònica
No event found!