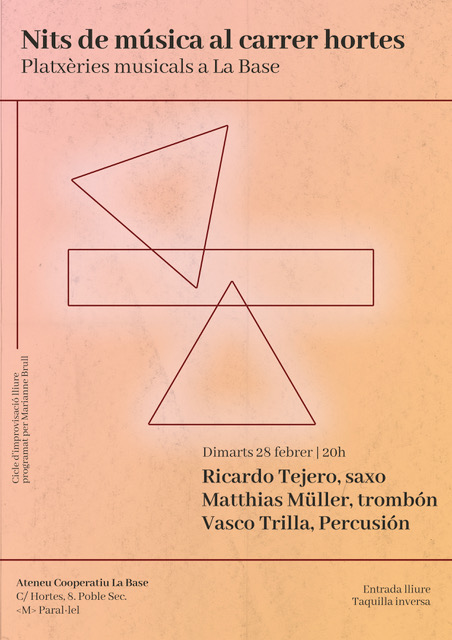 Nits de música al carrer hortes – Platxèries musicals a la Base
New entrance from the guru of improvised music based in Barcelona. This time we are at "La Base" with a proposal of international artists and references of national improvisation.
Ricardo Tejero sax// Matthias Müller trombone// Vasco Trilla percussion.
Wednesday,
Arts Santa Mònica
No event found!