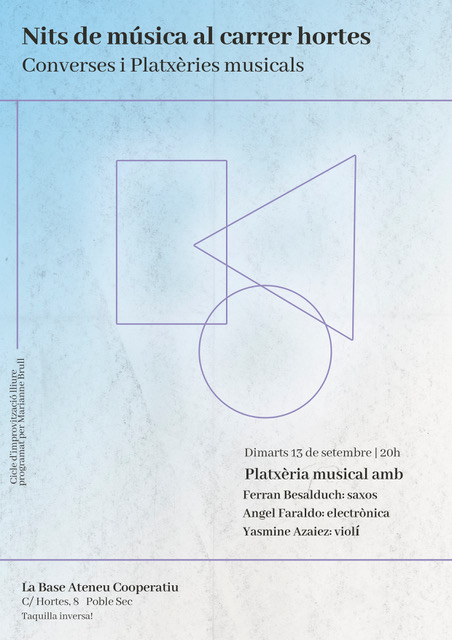 Nits de música al carrer hortes . Ferran Besalduch, Ángel Faraldo i Yasmine Azaiez
Music nights are back at the Base. This new year we start with an international trio.
Ferran Besalduch Saxo
Ángel Faraldo electronics
Yasmine Azaiez violin.
At the Ateneu cooperatiu la Base. C/ de les Hortes 5, Poble Sec
Speakers
Ferran Besalduch

Sax and electronics
Wednesday,
Arts Santa Mònica
No event found!