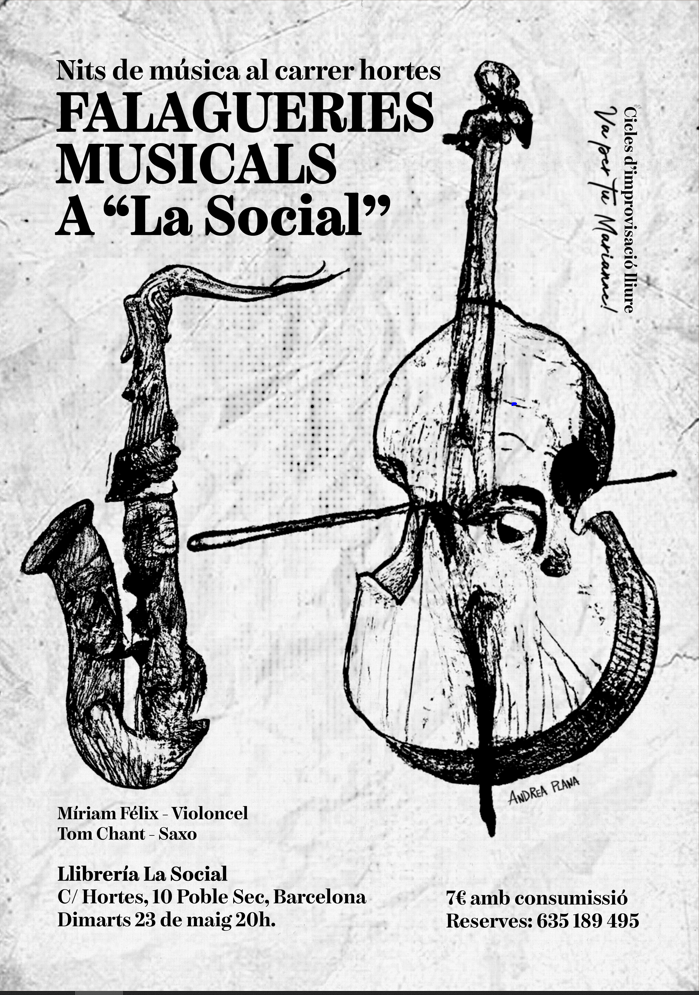 Nits de música al carrer Hortes – Falgueries musicals. Va per tu Marianne!
Hortes Street in Barcelona, becomes the meeting point as Marianne Brull achieved in this cycle which continues to be organized now by the improviser Anna Subirana. We meet at the Social.
20:00 Tom Chant sax// We look at Felix cello.
Wednesday,
Arts Santa Mònica
No event found!