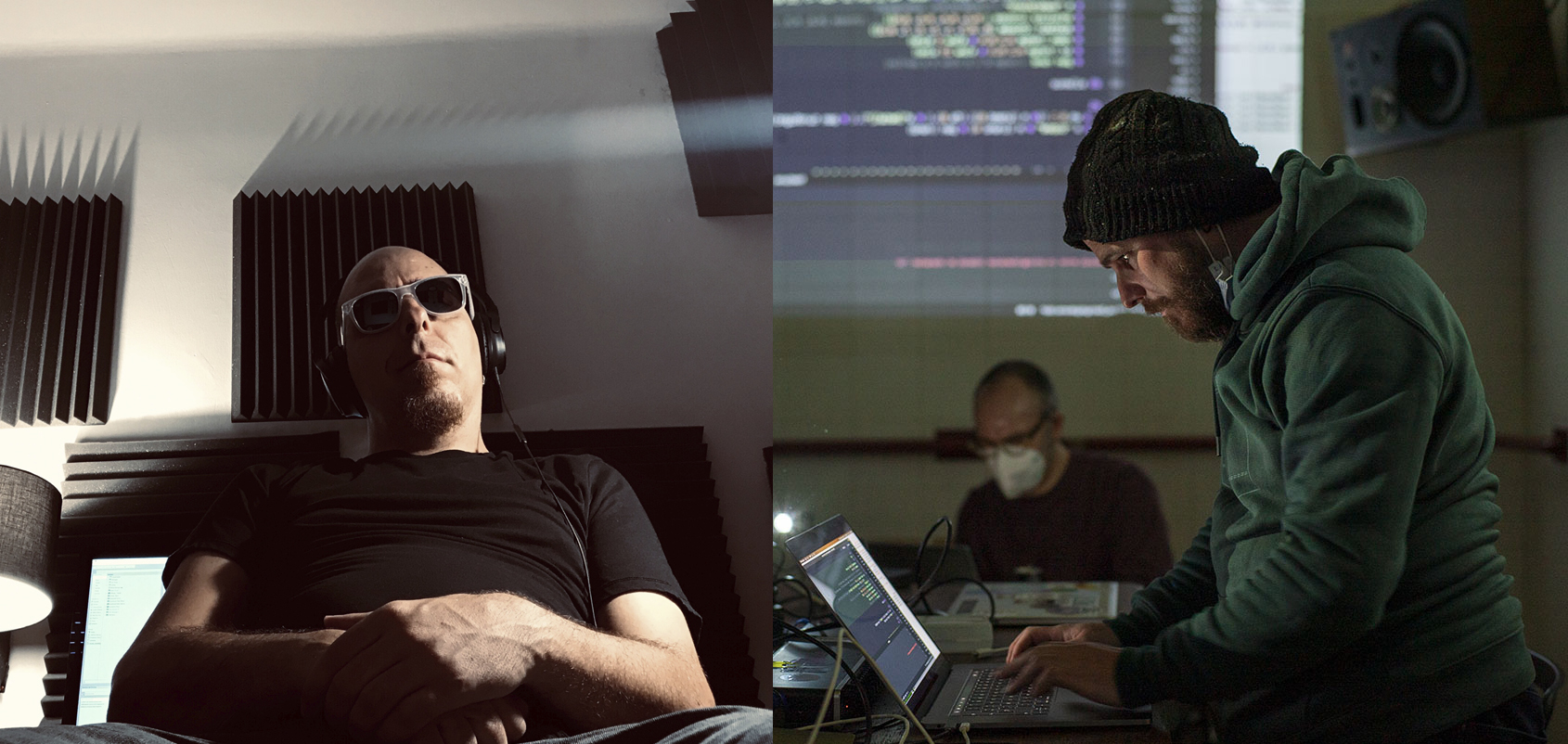 LEM: Encontres en l'Espai-Temps. WHITE PERILL & ELOI EL BON NOI
White Pèrill is one of the 'alter egos' of Marc Mateu, musician, producer and composer from Igualadí who with this name published an EP mixing house, nu-jazz and ambient and has also started recording ambient-noise sessions where he experiments and he improvises with textures and atmospheres with his particular style.
Eloi Isern, 'Eloi the Good Boy', is a composer, live coder and creator of hieroglyphs. Interested in all types of music, he has been a student of Robert Fripp, the flamenco guitar master Manuel Granados and the composer Enric Palomar.
Mark Mateu
Eloi Isern
Headquarters of the GTS. C/ Igualada 10, Gràcia. Reverse Cash Box