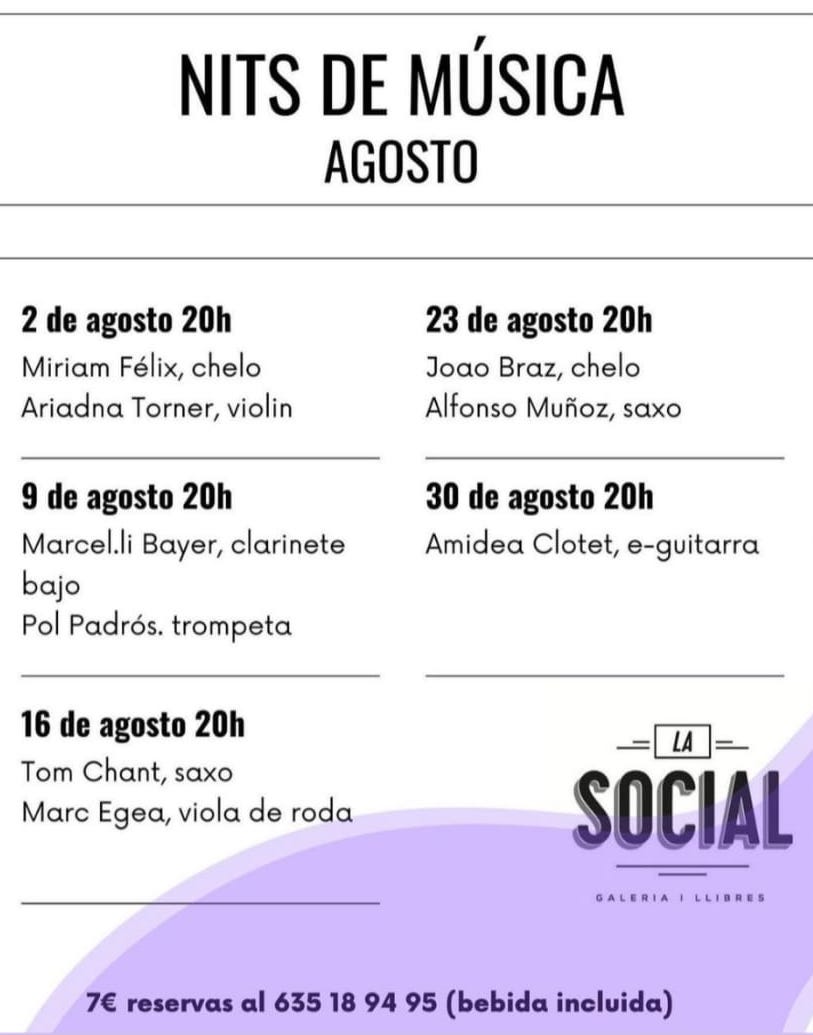 La Social – Nits de música –
Today begins a cycle of improvised music at a small bookstore in Poble Sec, La Social. This bookstore shows us duos and solos throughout August. A small sample within one more that everyone seems to be on vacation. Thank you, then, for the efforts of this small bookstore and of organizer Marianne Brull.
2/08: Míriam Fèlix + Ariadna Torner
9/08: Marcel·lí Bayer + Pol Padrós
16/08: Tom Chant + Marc Egea
23/08: Joao Braz + Don Malfon
30/08: Amidea Clotet
Entrance 7e
Wednesday,
Arts Santa Mònica
No event found!