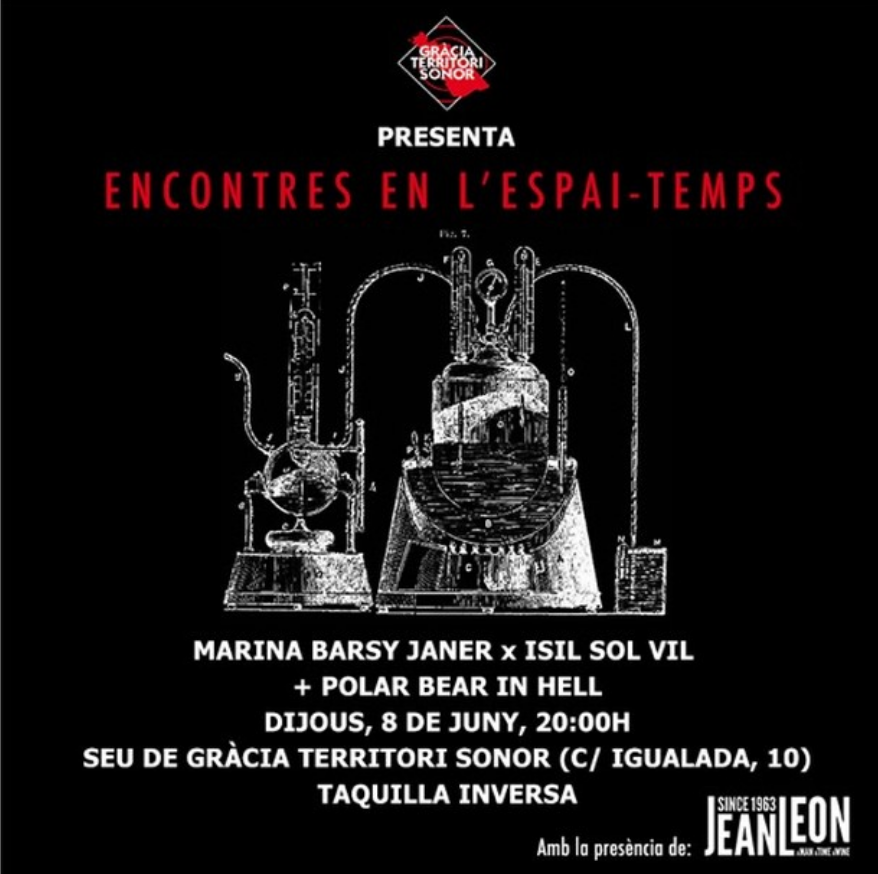 Encontres en l'Espai – Temps
This Thursday, June 8, at 8 p.m. at the GTS headquarters (Igualada 10), sixth Space-Time Meeting of 2023! We will have a meeting that promises to be memorable: that of the 'performers' @marinaxisil and @polarbearinhell, Annika Francke's new project!
An improvisation session that, once again, will be paired with one of the organic wines from the @jeanleon1963 winery.
Don't miss it!