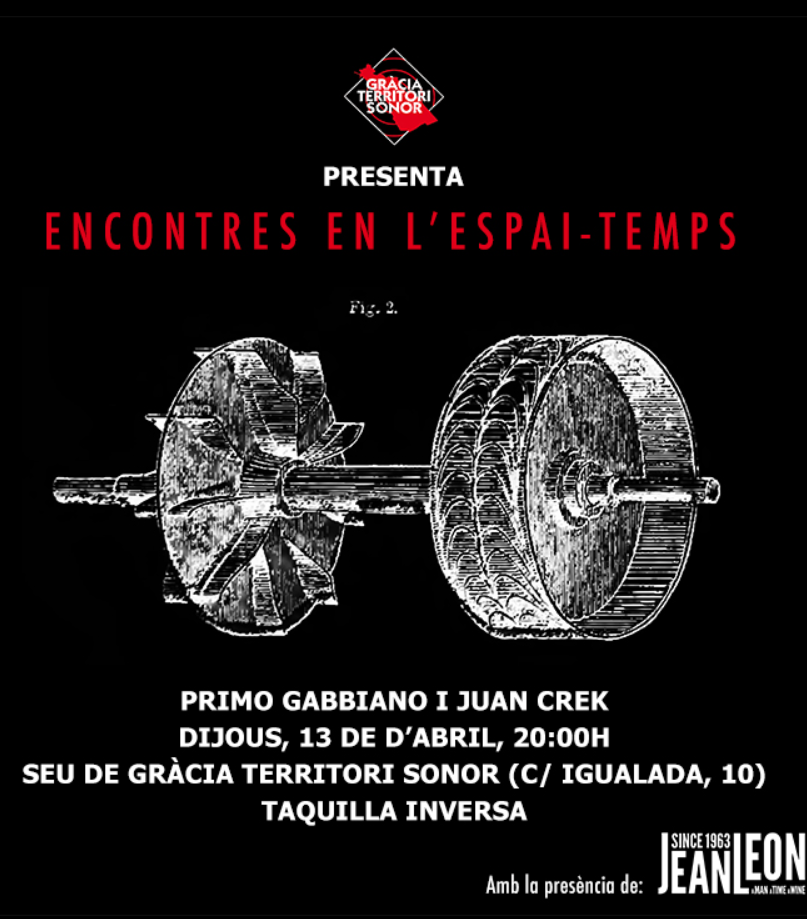 Encontres en l'Espai – Temps
The 2023 Space-Time Encounters continue with the second installment of our improvisation sessions!
This Thursday, April 13, at 8 p.m. at the GTS headquarters (Igualada 10) we will have nothing less than a meeting between Primo Gabbiano and Juan Crek (Javier García Porcel)!
An encounter, as always, paired with one of the wines from the Jean Leon winery. Don't miss it!