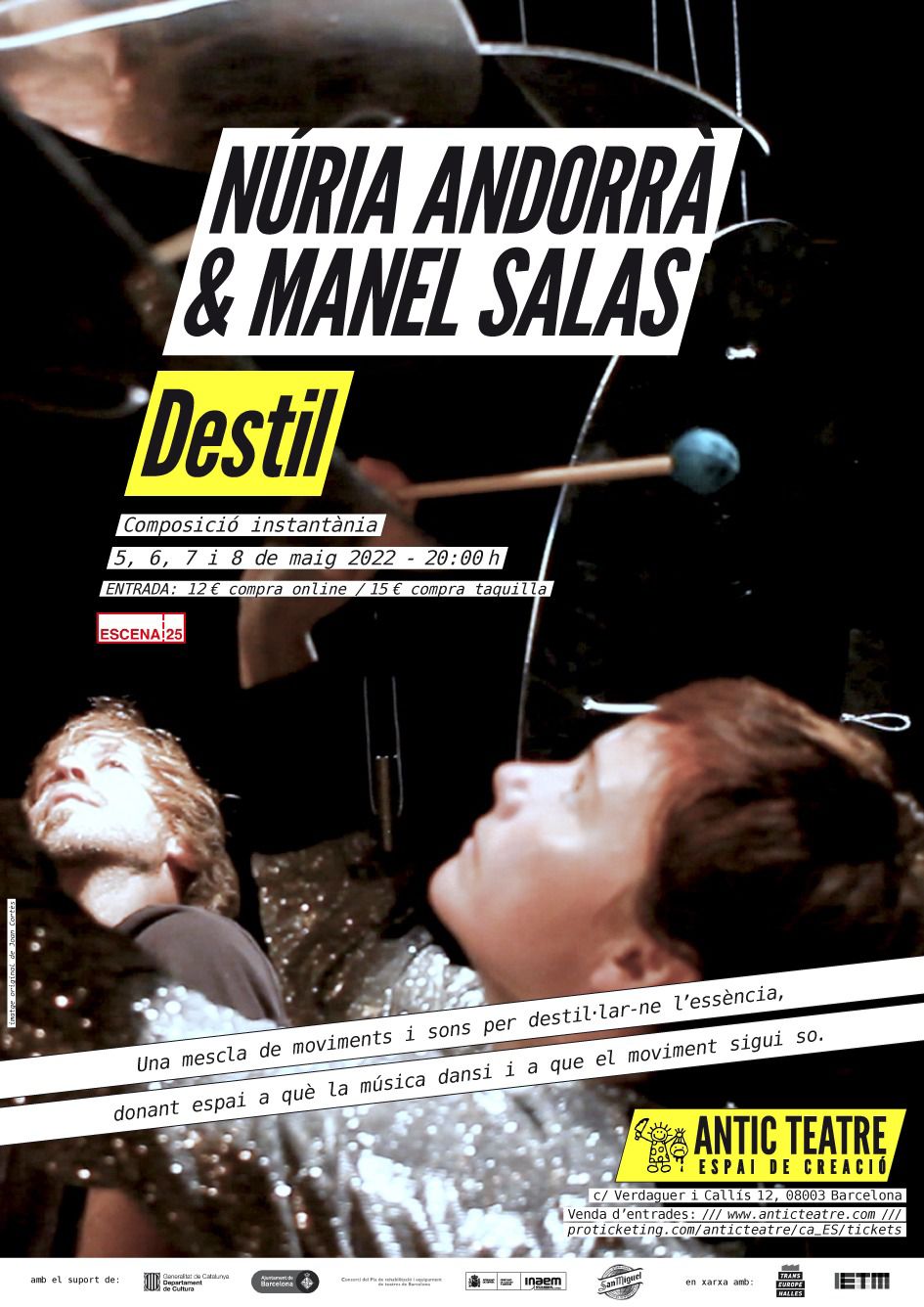 Destil. Núria Andorrà i Manel Salas
Destil is a music and dance piece where Manel Salas Palau and Núria Andorrà show us the results of their process of distilling the interaction between the two arts.The artistic process leading to the piece can be visualised as a form of 'distillation': finding the essence of each of the two art forms before fusing them to create one.
Destil comes from distillation: the process of separating chemical substances based on the various volatilities each one presents, thus purifying the components of a mixture.
The set consists of the instruments and elements that permit a flow between movement and sound, and that unite gesture with sonority. A mélange of sound objects that provide space for the music to dance and for movement to have sound.
This distillation process will be an open process to which guest artists will be invited, both on Friday and on Saturday nights, to share and experiment with new components and so obtain new essences. On Friday, the guests will be dancers Aimar Pérez Galí and Almudena Pardo Teixeiro, while on Saturday the artists will be joined by double bassist Álex Reviriego and saxophonist Tom Chant.
Thursday 5 at 20:00
Friday 6 at 20:00
Saturday 7 at 20:00
Sunday 8 at 20:00
Advance tickets 12 Euros – https://proticketing.com/anticteatre/ca_ES/entradas/evento/23956 (50% discount code – distil2x1)
Box office tickets 15 Euros