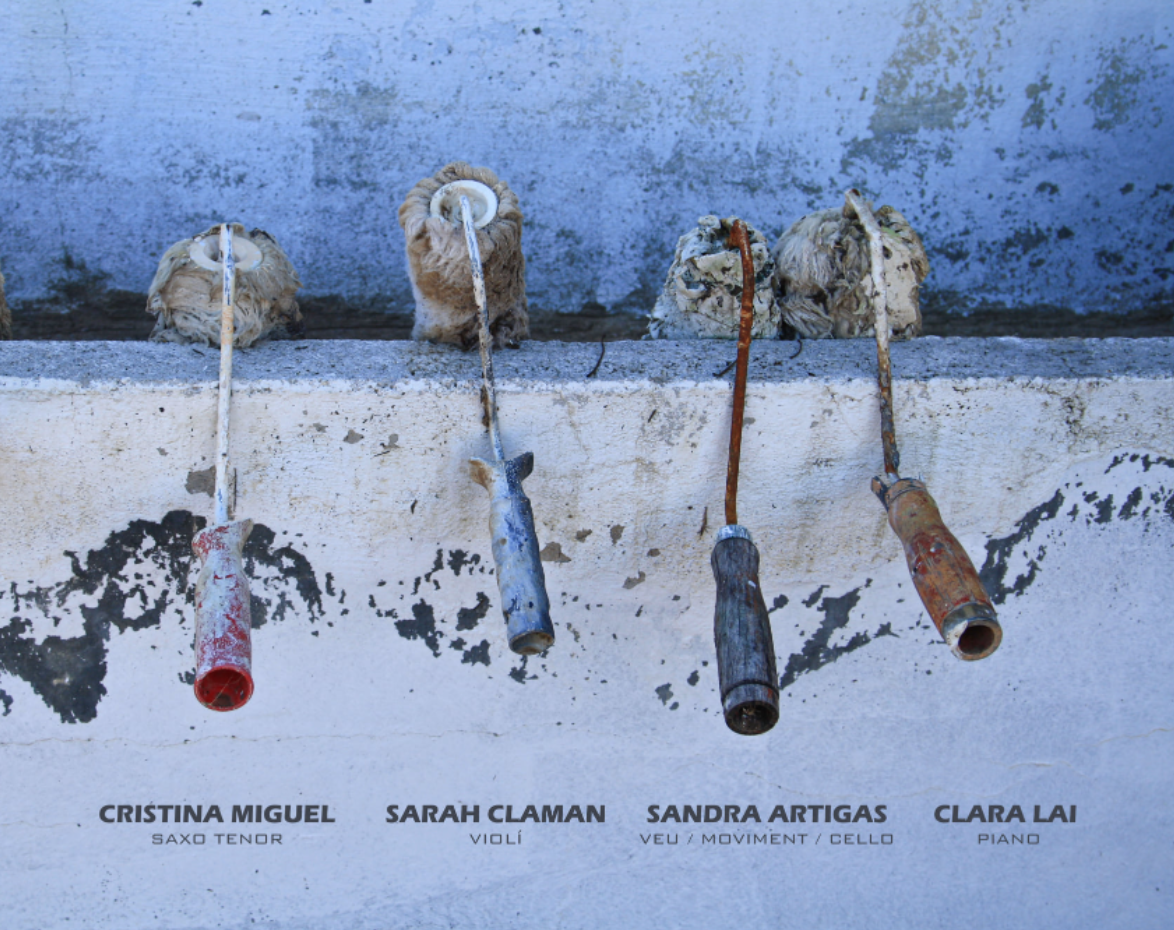 Cristina Miguel, Sarah Claman, Sandra Artigas i Clara Lai
Cristina Miguel ptresents a new free music project with three improvisers of barcelona escene.
Cristina Miguel – Sax
Sarah Claman – Violin
Sandra Artigas – Cello
Clara Lai – Piano
At Robadors 23. C/ dels Robadors 23, Raval
Tickets 7 Eurs.