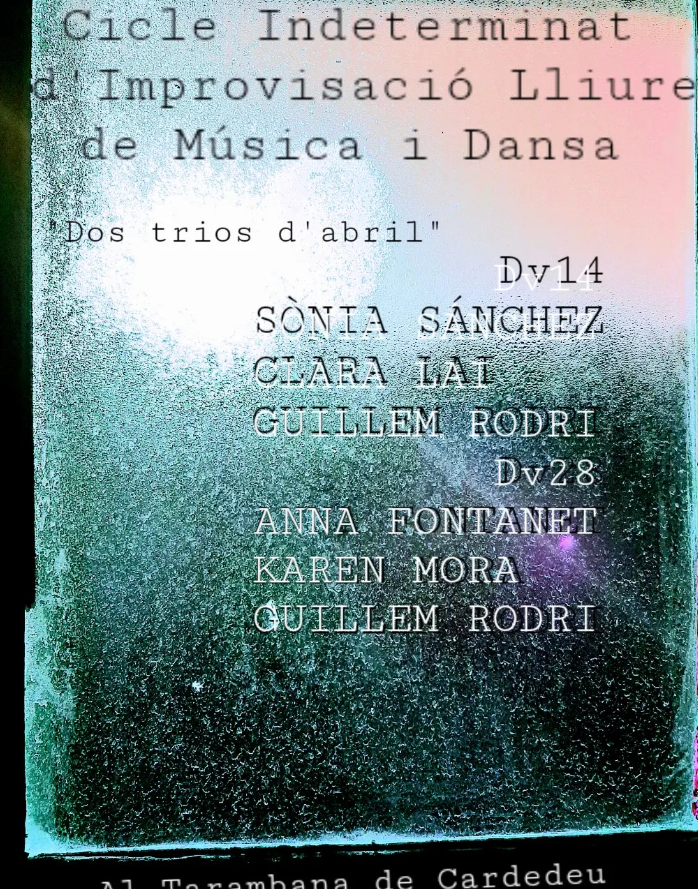 Cicle indeterminat d'improvisació lliure de música i dansa
April has arrived and Guillem Rodri offers us his particular indeterminate cycle of free improvisation of music and dance at the cultural bar in Cardedeu el Tarambana.
It offers us two interdisciplinary trios with musicians from the current scene of improvisation in the field of music and dance.
04/14/23 Sònia Sánchez dance// Clara Lai piano// Guillem Rodri guitar + trumpet
28/04/23 Anna Fontanet dance// Karen Mora dance// GUillem Rodri electric guitar + trumpet
Wednesday,
Arts Santa Mònica
No event found!